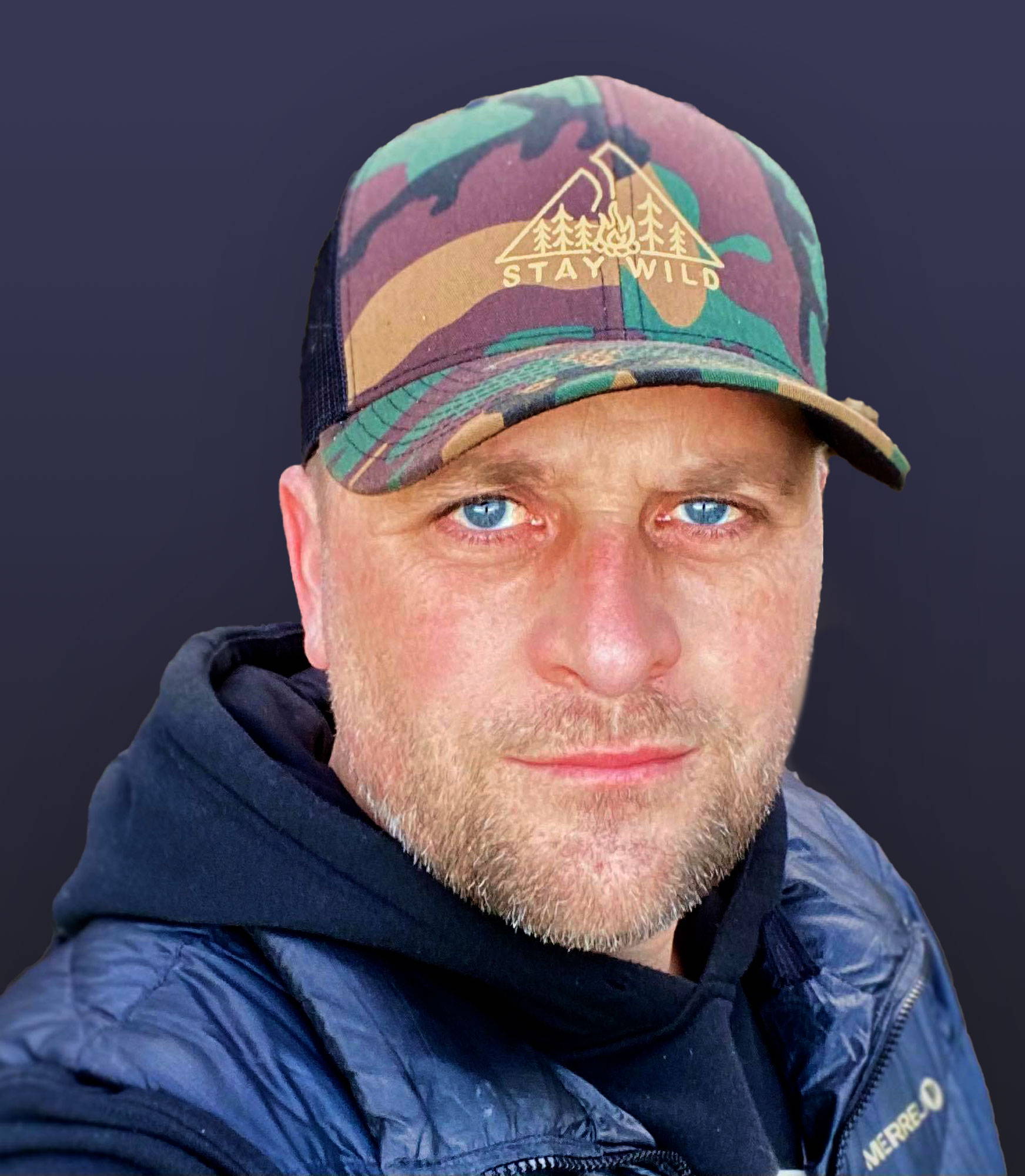 Author, Experiencer, Researcher
Tobe is the host of Strange Brau Radio. A home to paranormal/conspiracy-oriented witness interviews, authors, experiencers & location investigations.
Tobe Johnson: Paranormal Podcaster and Expert
Host of Strange Brau Radio. Strange Brau is a premier paranormal pub podcast. SBR seeks to give voices to those that might not otherwise have them, and what better place then a historic pub. For it's in the "pub" or the Public House where secret stories have always been told...one pint at time.
I have been a Bigfoot researcher in the state of Minnesota for over 30 years, dedicated to the pursuit of a giant hairy upright walking manlike or apelike creature that keeps being encountered by scores of people year after year but has even more people scoffing and insisting that it can not and does not exist.
— Mike Quast
A book that not only takes you into the world of a clan of Sasquatch residing beside a haunted homestead, but a true account that plunges you down the rabbit hole of paranormal.
The Owl Moon Lab book is fully immersive for the reader to relive as an interactive audio, video companion.
With over 40 attached links inserted into the pages, you can read along with immediate access to this strange tale. Hear, see and feel the incredible evidence that Sasquatch IS connected to the paranormal.
Hear never before suspected Sasquatch vocalizations and language.
See the historic track finds of presumed Sasquatch tracks, handprints, hair collection, DNA collection, and the casting of the Owl Moon Knee Impressions.
Hear crystal clear EVPS.


Watch and listen to eyewitnesses testimony of the landowners, Darrell and Cindy Adams.
This saga of the supernatural will surely challenge the typical narrative that Sasquatch is strange enough. Not hardly!
Mike Quast: Bigfoot Researcher
Born in 1967, Michael John Quast is a lifelong resident of Minnesota who grew up on a dairy farm, achieved a degree in Commercial Art, and is employed in a maintenance position for a school system. He makes his home in the city of Moorhead, across the Red River from Fargo, North Dakota.
Since childhood, he has had a deep interest in the paranormal, especially cryptozoology, which was bolstered by his own sighting of a Bigfoot in 1976. Since graduating high school, he has traveled extensively throughout Minnesota, seeking out and investigating Bigfoot reports and exploring wilderness areas in a physical search for the creatures.
He is the author of five previous books on the subject as well as the editor of the former newsletter "Sasquatch Report."
Kenney W. Irish: Cryptopunkologist and Children's Author
Kenney W. Irish AKA "The Cryptopunkologist," is an author, hardcore/punk musician and sales/marketing professional. Originally from the northern parts of Vermont, he has recently re-located to the beautiful Adirondacks area of upstate New York. He has a lifelong love of folklore, legends, monsters, and U.F.O stories. He has regularly attended and spoke at writers groups, and various other platforms across the country.
He has a passion for writing young readers chapter books, and released two publications to date. The most recent with DMP, generating high volume sales and distribution. In late 2020, he signed with BEYOND THE FRAY PUBLISHING, and in March of 2021 released AMERICAN CRYPTIDS In Pursuit of the Elusive Creatures. This publication became a #1 bestseller on Amazon, and has out performed all other material in it's genre.
He's also an explorer for the New York Bigfoot Society. The Cryptopunk has appeared on numerous radio shows and podcasts such as, Coast to Coast AM, Midnight FM, the Jim Harold Show, and The Leak Project Network. He has recently filmed, and appears in the national TV show, HAUNTED HOSPITALS for The Travel Channel. You can also catch him as co-host for the NYBS radio show along side Gary Robusto.
Ronald C Meyer: Science Fiction Author
Ronald C Meyer was born in Appleton, Wisconsin where, at the age of 10, he had a powerful oneness with nature experience. Shortly thereafter he began collecting fossils, which became a lifelong passion. In the process he made a number of world-class discoveries. Eventually the study of biological evolution activated a force that has driven his life ever since. In the early 80s he began practicing Aikido and became a fifth degree black belt

Career wise, Ron pioneered early biofeedback studies in human sensory systems and early childhood development at the University of Wisconsin's cybernetic lab. He then made a career switch, forming a film production company that produced programs for public television. In the mid-80s he moved to Boulder Colorado and acquired a video distribution company, Centre Communications.

Ron has produced and/or directed four feature films and numerous award-winning educational programs and documentary series that have sold over a million copies.

He is also the co-author of two bestselling books on Aikido: Aikido in America and Center: The Power of Aikido. His written two thrillers incorporating the evolutionary perspective..

Ron lives in Boulder Colorado with his wife of 25 years, Diane Evans. He has two wonderful children, Joel and Anna.
Mark Reeder: Science Fiction Author
Mark Reeder lives in Boulder, Colorado, where he works as a writer and associate producer for the video production company Centre Communications. His educational programs – Hispanic Achievement in America and Women's Achievement in America – have appeared on PBS national television.
He's kicked around the universe long enough to have more than a few bumps and bruises.
Roughed up and battered like his hat, he's still looking for the exit.